Posts for: November, 2012
By Carlos Abreu, D.M.D. and Mahvassh Abreu, D.M.D.
November 26, 2012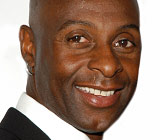 Athletic activity can boost your health, but many sports also carry some risk — especially to the teeth. This is something NFL wide receiver Jerry Rice well knows.
"Football can be brutal — injuries, including those to the face and mouth, are a common risk for any player," Rice noted in an interview with Dear Doctor magazine. In fact, Rice himself chipped a couple of teeth, which were repaired with crowns. "There wasn't a lot of focus on protecting your teeth in high school," Rice recalled.
You don't have to be a legend of the NFL to benefit from the type of high-quality mouthguard a dentist can make for you or your child. Consider that:
An athlete is 60 times more likely to suffer harm to the teeth when not wearing a mouthguard.
Mouthguards prevent an estimated 200,000 or more injuries each year.
Sports-related dental injuries account for more than 600,000 emergency room visits annually.
Each knocked-out tooth that is not properly preserved or replanted can cause lifetime dental costs of $10,000 to $20,000.
You and/or your child should wear a mouthguard if you participate in sports involving a ball, stick, puck, or physical contact with another player. Mouthguards should be used for practice as well as actual games.
It's also important to be aware that all mouthguards are not created equal. To get the highest level of protection and comfort, you'll want to have one custom-fitted and professionally made. This will involve a visit to our office so that we can make a precise model of your teeth that is used to create a custom guard. A properly fitted mouthguard is protective, comfortable, resilient, tear-resistant, odorless, tasteless and not bulky. It has excellent retention, fit, and sufficient thickness in critical areas.
If you are concerned about dental injuries or interested in learning more about mouthguards, please contact us today to schedule an appointment for a consultation. If you would like to read Dear Doctor's entire interview with Jerry Rice, please see "Jerry Rice." Dear Doctor also has more on "Athletic Mouthguards." and "An Introduction to Sports Injuries & Dentistry."
By Carlos Abreu, D.M.D. and Mahvassh Abreu, D.M.D.
November 08, 2012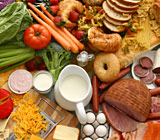 How many of these questions can you answer correctly? The more you know about nutrition and oral health, the healthier you are likely to be.
What are free sugars?
"Free sugars" is a term for sugars including refined cane, beet and corn sugar, which are added to foods or occur naturally in honey, syrups or fruit juices.
You probably know that foods with added sugars are not healthy for your teeth. What is the maximum recommended sugar intake for oral health?
The recommended daily limit for free sugar is 10 teaspoons per day. Note that one can of soda contains over 6 teaspoons.
If a sugary snack is bad for your teeth, what could you substitute that would be better?
Fresh fruits and vegetables would be a better snack. Fresh fruits contain fructose, a sugar that has not been shown to be harmful to teeth if eaten in reasonable amounts.
How can you get enough fluoride to guard your teeth against decay?
If your water supply does not contain fluoride, or if you usually drink bottled water, you may or may not be receiving enough fluoride from your toothpaste. We can assess if you are receiving enough fluoride by examining your teeth, testing your plaque and reviewing your past history of tooth decay. If you are having a problem with tooth decay, we can create fluoride trays for you so you can apply a fluoride solution to your teeth daily.
What is dental erosion and how is it different from tooth decay?
Some acidic foods, particularly drinks such as juices and sodas, wear away your teeth's outer coating (the enamel) when exposed to the teeth's surface. Erosion does not involve bacteria, the cause of dental caries (tooth decay).
Can certain foods stop acidity from attacking your teeth?
Yes, there are foods that reverse the increase in acidity that comes from eating free sugars. One of these is cheese. Cheese stimulates saliva in your mouth, and it contains high levels of calcium, allowing calcium to be added back to your teeth. Many vegetables and starchy whole grain foods require thorough chewing, which also stimulates production of saliva and guards against tooth decay.
We hope you learned some useful facts from this nutrition quiz. If you modify your habits so that you eat less free sugar; drink more water (preferably fluoridated), drink fewer juices and sodas; and snack on fresh fruits, vegetables, and cheese, you can count on having healthy teeth and gums.
Contact us today to schedule an appointment to discuss your questions about diet and oral health. You can also learn more by reading the Dear Doctor magazine article "Nutrition & Oral Health."