Posts for: November, 2013
By Carlos Abreu, D.M.D. and Mahvassh Abreu, D.M.D.
November 27, 2013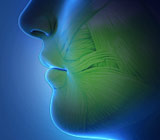 Oral cancer accounts for approximately 3% of cancers in men and 2% in women. That may not sound like a lot, but the disease often isn't detected until it has progressed to its later stages when it's harder to treat and the outlook for survival is significantly diminished.
The main areas where oral carcinomas (cancers) occur are:
the tongue (most common location, particularly the sides and underneath)
the lip (especially the lower one),
the oral cavity (the mouth), and
the pharynx (back of mouth and throat).
Risk Factors You Can't Control
Even if you can't change these risks, awareness helps raise your vigilance in order to catch potential problems early when treatment options and positive outcomes are greatest.
Heredity
Aging — More than 90% of all oral cancers occur in individuals over 40. However, the incidence among younger people has been on the uptick recently, perhaps related to lifestyle behaviors.
Race — African Americans have a higher incidence of oral cancer than Caucasians.
Risk Factors You Can Address
Smoking and chewing tobacco — Smokers are at five to nine times greater risk and snuff and tobacco chewers at about four times greater risk
Alcohol — Moderate to heavy drinkers are at three to nine times greater risk; the higher the alcohol content, the greater the risk
Chronic sun exposure — Often connected with lip cancers.
Viral infections — Namely the human papilloma virus "HPV 16," which has been linked to sexual transmission (oral sex) and cervical cancer in women.
One way you can address these risk factors is to have a diet rich in fruits/vegetables, which are high in antioxidants because they been found to have a protective effect against a variety of cancers, including oral.
As part of your routine oral hygiene, you should be closely monitoring any non-healing changes in your mouth (e.g., ulcers or sores, white or red patches on the tongue). And rest assured that as part of your regular check-ups, our office performs a comprehensive visual screening for signs of oral cancer.
If you would like more information about oral cancer prevention and detection, please contact us or schedule an appointment for a consultation. You can also learn more about this topic by reading the Dear Doctor magazine articles "Oral Cancer" and "Diet and Prevention of Oral Cancer."
By Carlos Abreu, D.M.D. and Mahvassh Abreu, D.M.D.
November 12, 2013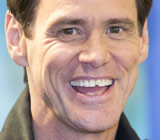 Fans of the classic bumbling-buddies comic film "Dumb and Dumber" will surely remember the chipped front tooth that Jim Carrey sported as simpleminded former limo driver Lloyd Christmas. Carrey reportedly came up with the idea for this look when considering ways to make his character appear more "deranged." He didn't need help from the make-up department, however… He simply had his dentist remove the dental bonding material on his left front tooth to reveal the chip he sustained in grade school!
Creating a Bond
A dental cosmetic bonding involves application of a composite filling material that our office can color and shape to match the original tooth. Bonding material can be used to replace the lost portion of tooth or to seamlessly reattach the lost portion if it has been preserved and is otherwise undamaged. Little to no removal of existing tooth surface is needed. This is the quickest and lowest-cost option to repair a chip.
Alternatives
When a relatively large portion of the tooth is missing, a crown is often the better choice. It fully encases the visible portion of the remaining tooth above the gum line and is shaped and sized to match the original. It can be made of tooth-colored porcelain fused to metal crowns or all-ceramic (optimal for highly visible areas). A small amount of the existing tooth surface will be removed to allow the crown to fit over it.
A veneer can be used to hide smaller areas of missing tooth. This is a thin, custom-made shell placed on the front of the tooth to give it a new "face." Some removal of existing tooth surface also may be necessary to fit a veneer.
A chipped tooth makes an impression, but generally not a flattering one. Nearly 20 years after "Dumb and Dumber" hit the theaters, the only thing Jim Carrey had to do recently to hint at a sequel for his nitwitted character was tweet a photo of that goofy grin!
If you would like more information about repairing a chipped tooth, please contact us or schedule an appointment for a consultation. You can also learn more about this topic by reading the Dear Doctor magazine article "Artistic Repair of Front Teeth With Composite Resin."