Posts for: March, 2015
By Carlos Abreu, D.M.D. and Mahvassh Abreu, D.M.D.
March 25, 2015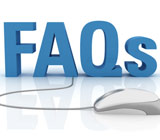 Your self-image has a lot to do with how you feel about your appearance — and particularly your smile. If you are unhappy with the way you look, cosmetic dentistry may be the answer to your problems.
What do we mean by cosmetic dentistry? The word "cosmetic" refers to beneficial changes in appearance. Thus cosmetic dentistry is all dental work that restores or improves a person's appearance.
What is a cosmetic dentist? Every dentist learns to do procedures in a way that conserves or improves a patient's appearance. Some dentists continue to study and specialize in procedures that are done specifically for the purpose of enhancing a person's appearance.
What is a smile analysis? The first step to improving your smile, this analysis involves a study of all the elements of your smile — teeth appearance and alignment, gums, jaws — and also your facial features and how they all fit together.
How can I choose the right cosmetic dentist? Ask your dentist about his or her training and experience. Ask for photos of previous work. You may need to select more than one person, working as a team to take best advantage of each one's experience, skills, and training.
What can be done to improve a smile using 21st century techniques? We are fortunate to live in times in which numerous options are available. These include making teeth whiter; altering their size, shape, balance, color, and alignment; filling in parts of teeth that are missing because of decay or injury; and even replacing teeth that are missing entirely.
How can chipped or discolored front teeth be restored? This can often be done by bonding with composite resin.
How can damaged back teeth be restored? Back teeth with cavities or traumatic injuries can now be repaired with non-metallic tooth-colored material that bonds to the tooth substance.
What techniques can be used to correct more severe problems? Porcelain veneers, thin layers of porcelain material, can be used to change the appearance of misshapen or undersized teeth. Porcelain crowns can be used to replace the part of the tooth that rises above the gums.
How can we change the position of teeth that do not meet together well? Orthodontists are dentists who specialize in correcting malocclusions (bad bites). They use traditional braces or clear aligners to move teeth into more attractive and functional positions.
What if some teeth are missing? A dental implant replaces the root of a missing tooth. A porcelain crown that looks just like a natural tooth can then be connected to the implant.
Contact us today to schedule an appointment to discuss your questions about cosmetic dentistry. You can also learn more by reading the Dear Doctor magazine article "Cosmetic Dentistry: A time for change."
By Carlos Abreu, D.M.D. and Mahvassh Abreu, D.M.D.
March 09, 2015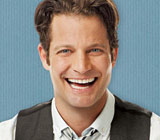 Perhaps you've seen Nate Berkus on The Oprah Winfrey Show or watched his television program, The Nate Berkus Show. You may even have read his best-selling book, Home Rules: Transform the Place You Live Into a Place You'll Love. Regardless of where or how you discovered Berkus, you will surely have noticed his dazzling smile.
Berkus recently opened up about the facts behind his trademark smile during an interview with Dear Doctor magazine. First off, his smile is totally natural, as he never wore braces or had any cosmetic work, including porcelain veneers. However, Berkus does give credit to his childhood dentist for the preventative healthcare he received as a young boy. "I'm grateful for having been given fluoride treatments and sealants as a child," he said. Nate also shared the important flossing advice he learned from his dentist that he still follows today: "Floss the ones you want to keep." Berkus went on to say that he feels, "healthy habits should start at a young age."
And we totally agree! For this reason we have put together the following list of facts and oral hygiene tips:
Over 50% of plaque accumulation occurs in the protected areas between teeth — a place that may be difficult or even impossible to reach with a toothbrush.
A thorough brushing may take up to two minutes at first, and it may feel awkward as you reach some places in your mouth.
Remember, more is NOT always better! Brushing or flossing too hard can be damaging to your teeth and gums. And never saw back and forth with your floss.
To learn more about oral hygiene, including brushing and flossing techniques, you can continue reading the Dear Doctor article "Oral Hygiene Behavior - Dental Health For Life." Or you can contact us today to schedule an appointment so that we can conduct a thorough examination, review your brushing and flossing techniques, and discuss any questions you have as well as treatment options. As needed, we will work with you to teach you the proper brushing and flossing techniques so that you feel confident before you leave our office. And to read the entire interview with Nate Berkus, please see the Dear Doctor article "Nate Berkus."