Posts for: September, 2015
By Carlos Abreu, D.M.D. and Mahvassh Abreu, D.M.D.
September 22, 2015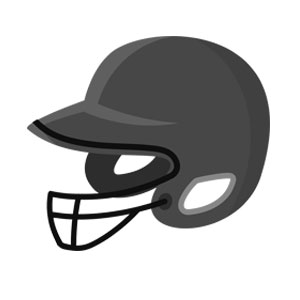 For major-league slugger Giancarlo Stanton, 2014 was a record-breaking year. After the baseball season ended, he signed a 13-year, $325 million contract with the Miami Marlins — the biggest deal in sports history. But earlier that same year, Stanton suffered one of the worst accidents in baseball: He was hit in the face by an 88-mph fastball, sustaining multiple fractures, lacerations, and extensive dental damage.
After the accident, Stanton didn't play for the remainder of the season. But now he's back in Spring Training… and he's got a not-so-secret weapon to help protect him against another injury: A custom-made face guard designed to absorb impacts and keep him from suffering further trauma.
As sports fans, we're glad that Stanton was able to overcome his injury and get back in the game. As dentists, we'd like to remind you that you don't have to be a major-league player to feel the harmful effects of a sports injury — and you don't have to look far to find a way to protect yourself. In fact, you can get a custom-made mouthguard right here at the dental office.
Mouthguards have a long tradition in sports like football, boxing, and hockey. But did you know that far more Americans are injured every year playing "non-collision" sports like basketball, baseball — and even bicycling? And it doesn't take a major-league fastball to cause a dental injury: The highest incidence of sports-related dental injuries occurs in 15-to-18-year-old males. In fact, about one-third of all dental injuries among children stem from various types of sports activities. These injuries may result in countless hours being lost from school and work, and cost significant sums for treatment and restoration.
Mouthguards have a proven track record in reducing dental and facial injuries: They are capable of absorbing the energy of a blow to the mouth, and dissipating it in a way that prevents damage to facial structures and teeth. But not all mouthguards are created equal: Custom-fabricated mouthguards, which are produced from an exact model of your mouth made right here in the dental office, offer by far the best protection. They fit better and safeguard the teeth more fully than any off-the-shelf or "boil-and-bite" type can. Plus, they're more comfortable to wear. And let's face it: No mouth guard can protect your teeth if you don't wear it.
What's more, some recent studies indicate that custom-made mouthguards may offer significant protection against concussion. An increasing awareness of the dangers that concussion may pose to athletes is one more reason why we recommend custom-made mouthguards to active people and their families.
To get his face guard, Giancarlo Stanton reportedly went to a specialist sporting-goods manufacturer in Illinois, and paid around $1,000. But you can get a custom-made mouthguard for yourself or your loved ones right at our office for a fraction of that price. And the peace of mind it can give you is… priceless.
If you have questions about custom-made mouthguards, please contact us or schedule an appointment for a consultation. You can learn more by reading the Dear Doctor magazine articles "An Introduction to Sports Injuries & Dentistry" and "Athletic Mouthguards."
By Carlos Abreu, D.M.D. and Mahvassh Abreu, D.M.D.
September 07, 2015
The CAT scan is a relatively recent technique in dentistry, used to get an image of what's happening deep within your jaws. You may be wondering what a CAT scan tells us that a conventional x-ray picture does not, and whether it is worth the extra expense to get one. And how does a CAT scan compare with a conventional x-ray in terms of radiation exposure?
CAT stands for "computer assisted tomography." Often it's just called a CT scan, for "computerized tomography." The word "tomography" comes from roots meaning "slice" and "write." Tomographic techniques take repeated two dimensional pictures, similar to repeatedly slicing through an object, and then assembles them with a computer to produce a three dimensional (3-D) image.
The latest type of CT scan used in dentistry is called CBCT, or Cone Beam Computed Tomography. The Cone Beam refers to a spiral beam of x-rays, which is used to create a series of two dimensional images from which a computer creates a 3-D image. Such an image is of great value in assessing problems and planning treatment.
Here are just a few examples of how a CBCT scan can be used. Orthodontists can see skeletal structures and developing teeth that are still inside the jawbone while planning strategies for directing the teeth in order to arrive at a better bite. Oral surgeons can find impacted or missing teeth, see their locations, and view their proximity to nerves and sinuses, assisting them in planning surgeries. These scans are particularly useful for root canal specialists because they show root canals that are less than a millimeter wide and even reveal accessory canals that may not be visible on conventional x-rays. In cases of sleep disorders such as sleep apnea, a CBCT during sleep can be used to view a person's airway and how it may be blocked by the tongue and other soft tissues in a person's throat during sleep.
Compared to background radiation, the amount of radiation delivered in dental x-rays is minimal. A CBCT delivers a dose of radiation that is less than a typical full mouth x-ray series but more than a typical two dimensional panoramic radiograph. Generally CBCT scanners deliver lower doses than medical CT scanners.
With one low-dose CBCT scan, we can get an accurate idea of the internal structure of your bones and teeth and how they are situated in relation to each other. Prior to the availability of such images, many of these relationships had to be discovered in the course of a surgery or other treatment. Thus such a scan can aid greatly in the quality of treatment you will receive.
Contact us today to schedule an appointment or to discuss your questions about 3-D scans in dentistry. You can also learn more by reading the Dear Doctor article, "CAT Scans in Dentistry."