Posts for: December, 2016
By Carlos Abreu, D.M.D. and Mahvassh Abreu, D.M.D.
December 25, 2016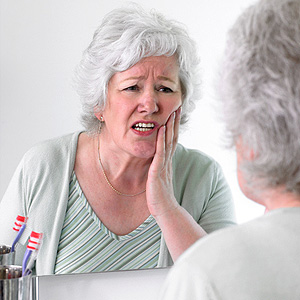 Pain has a purpose: it tells us when something's wrong with our bodies. Sometimes it's obvious, like a cut or bruise. Sometimes, though, it takes a bit of sleuthing to find out what's wrong.
That can be the case with a toothache. One possible cause is perhaps the most obvious: something's wrong with the tooth. More specifically, decay has invaded the tooth's inner pulp, which is filled with an intricate network of nerves that react to infection by emitting pain. The pain can feel dull or sharp, constant or intermittent.
But decay isn't the only cause for tooth pain: periodontal (gum) disease can trigger similar reactions. Bacteria living in dental plaque, a thin film of food particles on tooth surfaces, infect the gums. This weakens the tissues and can cause them to shrink back (recede) from the teeth and expose the roots. As a result, the teeth can become painfully sensitive to hot or cold foods or when biting down.
Finding the true pain source determines how we treat it. If decay has invaded the pulp you'll need a root canal treatment to clean out the infection and fill the resulting void with a special filling; this not only saves the tooth, it ends the pain. If the gums are infected, we'll need to aggressively remove all plaque and calculus (hardened plaque deposits) to restore the gums to health.
To further complicate matters, an infection from tooth decay could eventually affect the gums and supporting bone, just as a gum infection could enter the tooth by way of the roots. Once the infection crosses from tooth to gums (or gums to tooth), the tooth's long-term outlook grows dim.
So, if you're noticing any kind of tooth pain, or you have swollen, reddened or bleeding gums, you should call us for an appointment as soon as possible. The sooner we can diagnose the problem and begin appropriate treatment the better your chances of a good outcome — and an end to the pain.
If you would like more information on diagnosing and treating tooth pain, please contact us or schedule an appointment for a consultation. You can also learn more about this topic by reading the Dear Doctor magazine article "Confusing Tooth Pain: Combined Root Canal and Gum Problems."
By Carlos Abreu, D.M.D. and Mahvassh Abreu, D.M.D.
December 10, 2016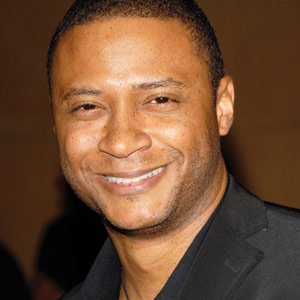 Can you have healthy teeth and still have gum disease? Absolutely! And if you don't believe us, just ask actor David Ramsey. The cast member of TV hits such as Dexter and Arrow said in a recent interview that up to the present day, he has never had a single cavity. Yet at a routine dental visit during his college years, Ramsey's dentist pointed out how easily his gums bled during the exam. This was an early sign of periodontal (gum) disease, the dentist told him.
"I learned that just because you don't have cavities, doesn't mean you don't have periodontal disease," Ramsey said.
Apparently, Ramsey had always been very conscientious about brushing his teeth but he never flossed them.
"This isn't just some strange phenomenon that exists just in my house — a lot of people who brush don't really floss," he noted.
Unfortunately, that's true — and we'd certainly like to change it. So why is flossing so important?
Oral diseases such as tooth decay and periodontal disease often start when dental plaque, a bacteria-laden film that collects on teeth, is allowed to build up. These sticky deposits can harden into a substance called tartar or calculus, which is irritating to the gums and must be removed during a professional teeth cleaning.
Brushing teeth is one way to remove soft plaque, but it is not effective at reaching bacteria or food debris between teeth. That's where flossing comes in. Floss can fit into spaces that your toothbrush never reaches. In fact, if you don't floss, you're leaving about a third to half of your tooth surfaces unclean — and, as David Ramsey found out, that's a path to periodontal disease.
Since then, however, Ramsey has become a meticulous flosser, and he proudly notes that the long-ago dental appointment "was the last we heard of any type of gum disease."
Let that be the same for you! Just remember to brush and floss, eat a good diet low in sugar, and come in to the dental office for regular professional cleanings.
If you would like more information on flossing or periodontal disease, please contact us today to schedule an appointment for a consultation. You can also learn more by reading the Dear Doctor magazine article "Understanding Gum (Periodontal) Disease."