Posts for: August, 2017
By Carlos Abreu, D.M.D. and Mahvassh Abreu, D.M.D.
August 16, 2017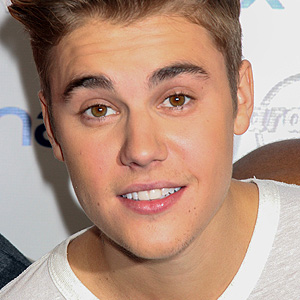 Is a chipped tooth big news? It is if you're Justin Bieber. When the pop singer recently posted a picture from the dental office to his instagram account, it got over 2.6 million "likes." The snapshot shows him reclining in the chair, making peace signs with his hands as he opens wide; meanwhile, his dentist is busy working on his smile. The caption reads: "I chipped my tooth."
Bieber may have a few more social media followers than the average person, but his dental problem is not unique. Sports injuries, mishaps at home, playground accidents and auto collisions are among the more common causes of dental trauma.
Some dental problems need to be treated as soon as possible, while others can wait a few days. Do you know which is which? Here are some basic guidelines:
A tooth that's knocked out needs attention right away. First, try and locate the missing tooth and gently clean it with water — but avoid holding the tooth's roots. Next, grasp the crown of the tooth and place it back in the socket facing the correct way. If that isn't possible, place it between the cheek and gum, in a plastic bag with the patient's saliva or a special tooth preservative, or in a glass of cold milk. Then rush to the dental office or emergency room right away. For the best chance of saving the tooth, it should be treated within five minutes.
If a tooth is loosened or displaced (pushed sideways, deeper into or out of its socket), it's best to seek dental treatment within 6 hours. A complete examination will be needed to find out exactly what's wrong and how best to treat it. Loosened or displaced teeth may be splinted to give them stability while they heal. In some situations, a root canal may be necessary to save the tooth.
Broken or fractured (cracked) teeth should receive treatment within 12 hours. If the injury extends into the tooth's inner pulp tissue, root canal treatment will be needed. Depending on the severity of the injury, the tooth may need a crown (cap) to restore its function and appearance. If pieces of the tooth have been recovered, bring them with you to the office.
Chipped teeth are among the most common dental injuries, and can generally be restored successfully. Minor chips or rough edges can be polished off with a dental instrument. Teeth with slightly larger chips can often be restored via cosmetic bonding with tooth-colored resins. When more of the tooth structure is missing, the best solution may be porcelain veneers or crowns. These procedures can generally be accomplished at a scheduled office visit. However, if the tooth is painful, sensitive to heat or cold or producing other symptoms, don't wait for an appointment — seek help right away.
Justin Bieber earned lots of "likes" by sharing a picture from the dental office. But maybe the take-home from his post is this: If you have a dental injury, be sure to get treatment when it's needed. The ability to restore a damaged smile is one of the best things about modern dentistry.
If you have questions about dental injury, please contact our office or schedule a consultation. You can read more in the Dear Doctor magazine articles "Repairing Chipped Teeth" and "Porcelain Crowns & Veneers."
By Carlos Abreu, D.M.D. and Mahvassh Abreu, D.M.D.
August 01, 2017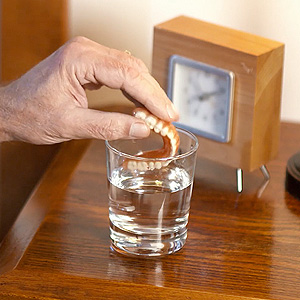 Dentures can be an effective and affordable solution for people who've lost all their teeth. With them a person can once again eat nutritiously, speak clearly and smile confidently — and with regular care they can last for years.
As part of that ongoing care, be sure you consider one important thing with your dentures: you may want to take them out at night while you sleep. If you do you'll lessen your chances of developing these 4 health problems.
Accelerated bone loss. Traditional dentures are fitted to rest securely on the gums. This, however, creates pressure on the gums and the bony ridges beneath them that can contribute to bone loss. Wearing dentures around the clock usually accelerates this process, which could eventually lead to among other problems looser denture fit and discomfort.
Bacterial and fungal growth. Microorganisms that cause oral diseases find conducive breeding spots on the underside of dentures while they're worn in the mouth. Studies have found that people who continuously wear their dentures are more likely to have bacterial plaque and oral yeast than those that don't.
Potentially dangerous infections. Bacterial and fungal growth increases your risk of oral infections that could affect more than your mouth. A recent study of elderly nursing home residents found those who wore their dentures during sleep were over twice as likely to develop serious cases of pneumonia requiring hospitalization. It's believed bacteria harbored on the dentures can pass from the mouth to the lungs as a person breathes over them while they sleep.
Blocked salivary flow. During the night our salivary flow naturally ebbs; wearing dentures while we sleep could cause denture stomatitis, in which the tissues covered by a denture (particularly along the roof of the mouth) become inflamed and infected with yeast. It's often accompanied by angular cheilitis or cracking at the corners of the mouth that becomes infected by the same yeast.
Wearing your dentures while you sleep contributes to conditions ranging from irritating to life-threatening. To prevent such problems clean your dentures as well as the rest of your mouth regularly — and talk to your dentist whether you should leave them out when you go to bed.
If you would like more information on denture care, please contact us or schedule an appointment for a consultation. You can also learn more about this topic by reading the Dear Doctor magazine article "Sleeping in Dentures."