Posts for: December, 2017
By Carlos Abreu, D.M.D. and Mahvassh Abreu, D.M.D.
December 22, 2017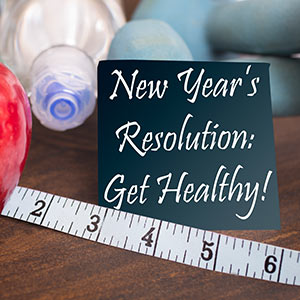 Laying out goals for the New Year is a great way to inspire yourself to make positive changes that can improve your health. For example, many habits—both good and bad—affect the health of your teeth and gums. Here's a list of risky habits to kick, and mouth-healthy habits to adopt:
Habits That Risk Oral Health
Smoking. As if oral cancer weren't enough to worry about, smoking also promotes gum disease and tooth loss. According to the U.S. Centers for Disease Control, smokers have double the risk of gum disease compared to nonsmokers. And according to the Academy of General Dentistry, smokers are about twice as likely to lose their teeth as nonsmokers. For help quitting, visit smokefree.gov.
Snacking. Nibbling all day can create the perfect conditions for tooth decay—especially if your snacks contain sugar and other carbohydrates. Sticky snacks like cookies, crackers, chips and candy bars that cling to teeth tend to remain in the mouth and attract decay-causing oral bacteria. The acid these bacteria produce can penetrate the enamel of your teeth, causing cavities.
Soft Drinks. Speaking of tooth-eroding acid, soft drinks have plenty of it. And this includes both regular and diet varieties of soda, sweetened iced tea, sports drinks and so-called energy drinks. The healthiest drink for your teeth is water!
Mouth-Healthy Habits
Brushing. You probably brush your teeth every day already, but are you doing it correctly? To get the most benefit from this healthy habit, brush twice each day for a full two minutes each time. Use a soft-bristled toothbrush with toothpaste that contains fluoride, and don't scrub too harshly!
Flossing. Yes, it's worth the effort! If you don't floss, you'll miss cleaning about 40% of your tooth surfaces. A toothbrush just can't reach in between teeth, where decay-causing dental plaque can hide. If you find dental floss difficult to work with, try using disposable floss holders.
Regular Dental Checkups. Keep up a regular schedule of professional teeth cleanings and exams! This allows us to remove any hardened dental plaque (tartar) that has built up on your teeth, screen you for oral cancer, and treat minor dental problems before they become major ones. Plus, it's a great opportunity to review your at-home oral hygiene.
If you have any questions about how to improve your oral health, please contact us or schedule an appointment for a consultation. You can also learn more by reading the Dear Doctor magazine articles "10 Tips for Daily Oral Care at Home" and "10 Tips to Help You Stop Smoking."
By Carlos Abreu, D.M.D. and Mahvassh Abreu, D.M.D.
December 07, 2017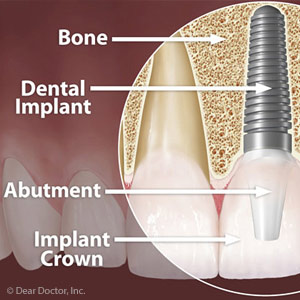 Dental implants are widely recognized as the best tooth replacement option available. For most people, though, it's a long process: after a tooth is extracted the socket is allowed to heal and fill in with new bone before implant surgery: that can take anywhere from two to five months. Afterward, there's usually a two– to three–month period after the implant is placed before the permanent crown (the visible tooth) can be attached.
Without adequate bone present the implant's long-term stability might be compromised. Furthermore, the implant's durability is dependent upon bone growth around and attaching to its titanium post after surgery in a process known as osseo-integration. These two considerations indeed serve a critical function in the implant's ultimate success.
In recent years, however, a variation to this traditional implant process has emerged that allows for immediate implantation right after extraction. Besides combining extraction and implantation into one surgical procedure, immediate implants minimize the disruption to a person's appearance (especially with visibly prominent front teeth) when combined with a provisional crown.
Immediate implants joined together that replace a full arch of teeth can receive biting forces and succeed. Individual implants that replace single teeth, however, won't work in all situations and must be undertaken with care to ensure long-term success. Because there may be less available bone, the implant must fit snugly within the socket to maintain as secure a hold as possible. The surgeon must also take care not to damage too much of the gum and bone tissue when extracting the tooth, which could affect both the integrity of the implant and its appearance in the gum line.
Temporary crowns may be attached during the implant surgery, but they're installed for appearance' sake only. For individual crowns, they must be designed not to make contact with the teeth on the opposing jaw to avoid generating biting forces that will cause the implant to fail and stop the bone-healing process that occurs with osseo–integration.
If you're considering dental implants, it's important to discuss with us which type of procedure, traditional or immediate, would be best for you, and only after a comprehensive examination of your mouth and jaw structure. Regardless of the approach, our goal is to provide you with a smile-transforming restoration that will last for many years to come.
If you would like more information on the dental implant process, please contact us or schedule an appointment for a consultation. You can also learn more about this topic by reading the Dear Doctor magazine article "Immediate Implants."